Brunch Menu
---
Brunch at GRANA offers a 3-course Al Tavolo menu served family style or classic brunch dishes a-la-carte.
Served Saturdays & Sundays from 11:30am – 2:30pm.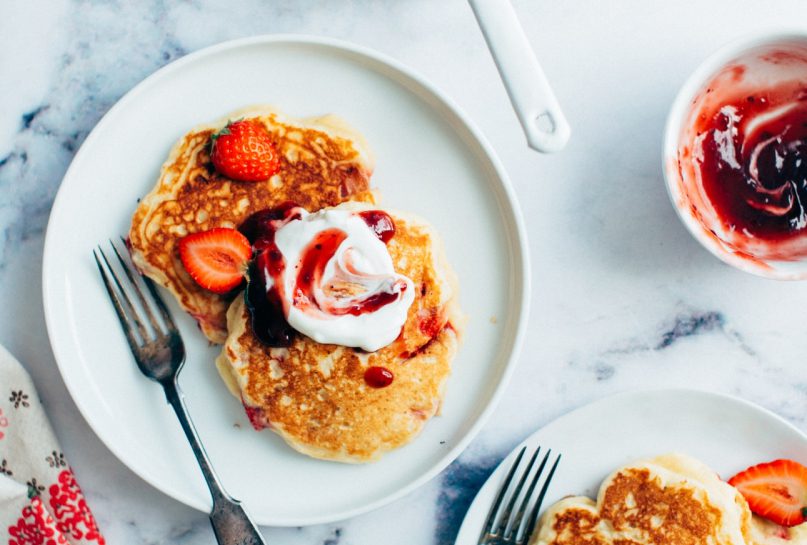 BRUNCH
---
Available from 11:30am – 2:30pm (Weekends)
vegetarian
vegan
gluten free
THE GOOD STUFF
Everything is Peachy 18
Absolut Vodka, Peach, Lemon, Bubbles
Rise and Brine 17
Grana's Bloody Mary, Ancho Verde, Absolut Vodka
Fall-O Me 16
Pumpkin Spiced Irish Cream, Cold Bew, Espresso
Beary Good Time 16
The Langham, Boston Barr Hill Gin, Raspberry, Sorbet, Bubbles
ZERO PROOF
Grana Latte 9
Choice of Chai, Vanilla or Cinnamon
My Main Squeeze 9
Blood Orange, Peach, Jasmine Soda
Pretty as a Peach 9
London Essence Roasted Pineapple, Peach
Frosty Milkshake 9
Choice of Vanilla, Chocolate, or Strawberry, add rum +$10
DRINKS TO SHARE
Serves 2 or more guests
Spill the Tea 60
Absolut Vodka, Peppermint Tea Cordial, Plum Bitters, Bubbles
Bucket of Bubbles
Build your own mimosa, Selection of juices and fresh fruit, Adami Bosco Di Gica, Prosecco +$72, Champagne Taittinger, Brut Cuvee Prestige +$120
Brunch Punch Pitcher 68
House-made Red Sangria
WINES BY THE GLASS
17
Adami Bosco Di Gica, Prosecco, Valdo Biande, Italy
26
Champagne Taittinger, Brute Cuvee Prestige, Burgundy, France NV
15
Le Grand Courtage, Brut Rose, Burgundy, France NV
17
Cline Seven Ranchlands, Pinot Noir, Sonoma, CA 2021
15
Domaine Bousquet Reserva, Malbec, Mendoza, Argentina 2021
17
Damilano, Nebbiolo, Langhe, Italy 2020
18
Ancient Peaks, Cabernet Sauvignon, Paso Robles, CA 2020
19
Chateau Cap de Merle, Bordeaux, France 2020
17
Lawson's Dry Hills, Sauvignon Blanc, Marlborough, New Zealand 2021
18
Tiefenbrunner, Pinot Grigio, Alto Adige, Italy 2021
17
Jean-Marc Brocard, Chardonnay, Chablis, France 2022
20
Au Contraire, Chardonnay, Sonoma, CA 2019
BEER
Lawsons Finest, Sip of Sunshine IPA 12
Blizzard of 78 Brown Ale 10
Sam Adams (non alcoholic) IPA 7
AL TAVOLO MENU
Family-Style Three Course Brunch Menu $72 per person
Includes drip coffee and hot tea
FIRST COURSE
served family style
SECOND COURSE
served individually
THIRD COURSE
served family style
selection of Italian cookies and pastries
SMALL PLATES
Burratini 22
"negroni" poached pear, caramelized onion jam, prosciutto di parma
Crab Avocado Toast 20
whole grain toast, lump crab, roasted tomato, pressed avocado
A Big Meatball* 14
"Sunday" Sauce, fried spaghetti
XXXL Garlic Bread 10
parmesan, herbs
Pastry Basket 18
house-made jams and butter
Tiramisu Overnight Oats 16
cocoa nib, lady finger, mascarpone
Lobster Cannoli 16
crispy shell, New England lobster, minced chive
+28
add 10g ossetra caviar
LARGE PLATES
Banana Bread French Toast 22
macadamia nuts, rum zabaglione, banana brulee
Manicotti Crepe 28
prosciutto cotto, taleggio, cured tomato, wild arugula, poached egg
Carbonara Benedict 32
poached egg, ciabatta English muffin, pancetta, pecorino hollandaise, crispy potato
Egg White Frittata* 27
chanterelles, asiago cheese, spigarello kale
Eggs in Purgatory* 28
stewed tomatoes, basil, italian sausage, taleggio
SIDES
Thick Cut Smoked Bacon* 8
DESSERTS
Candied Almond Frangipani 13
puff pastry, milk chocolate gianduja, coffee anglaise
Budino Al Cioccolato 12
milk and dark chocolate, candied grapefruit, caramelized hazelnut
*Denotes food items are cooked to order or are served raw.
Before placing your order, please inform your server if a person in your party has a food allergy. Consuming raw or under cooked animal products may increase your risk of foodborne illness
Make a Reservation
---
GRANA is open seven days a week for breakfast, Monday through Friday for lunch, and Saturday and Sunday for brunch. Reservations for weekend brunch are highly recommended.
Please call 1-617-956-8765 or email [email protected] for reservations. You can also visit us on Open Table.
Book a Table